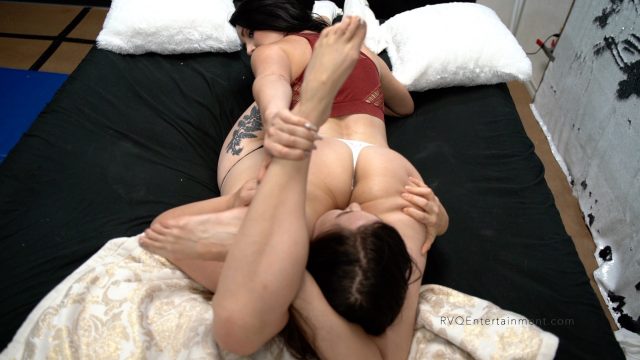 Synopsis: Destiny and Paisley are practicing some yoga to stay fit and strong. You can see
Paisleys shaking legs in a pose. Destiny starts teasing her weak legs. Paisley wastes
no time getting to the point. She won't play around, especially with a new girl. She
immediately starts to dominate her on the bed. Destiny is not taking Paisley serious
right away. Paisley knocks out Destiny and gets her pants around her ankles so she
cant run, then removes Destinys sports bra, exposing her beautiful tits! She wakes
Destiny up again. A bit disoriented for the rest of the clip, she gets to enjoy the strength
of Paisleys thighs until the very end. You like scissors? You like ass and tits? Do you
love sexy & strong ladies? Then you'll love this clip! .
Video Information: Format:
MP4


Resolution:

1920×1080 PX

Length:

16 Minutes


Price:

$14.99 USD
Gallery Preview