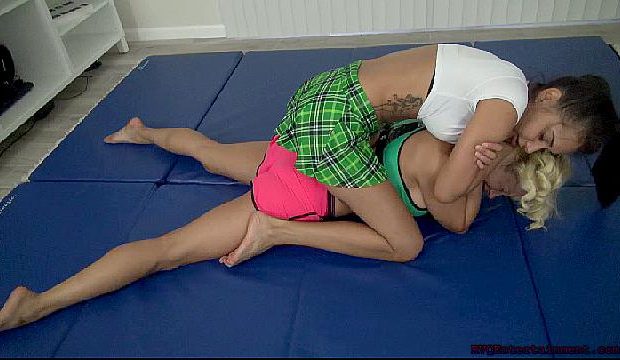 Synopsis:
Last time 

school

 girl Adrianna was insulted by Remi former cheerleader and bikini model finalist so Adrianna taught her a lesson in wrestling. Well this time Summer Monroe a triathlete and a good friend of Remi decides to go and teach this nerdy but sexy 

school

girl Adrianna a lesson. At first it seemed like she was doing just beating on Adrianna but then Adrianna would come back with some of her own wrestling holds. So it became a back and forth battle until Adrianna finally gets the upper hand on Summer and boy does she make her pay dearly with loads of humiliating facesitting squeezes. Summer gets K0d and there is nothing she can do about it. Maybe next time don't mess with this sexy but dangerous 

school

 girl unless you want to put in Dreamland!

.
Video Information: Format:
MP4


Resolution:

1920×1080 PX

Length:

21 Minutes


Price:

$16.00 USD