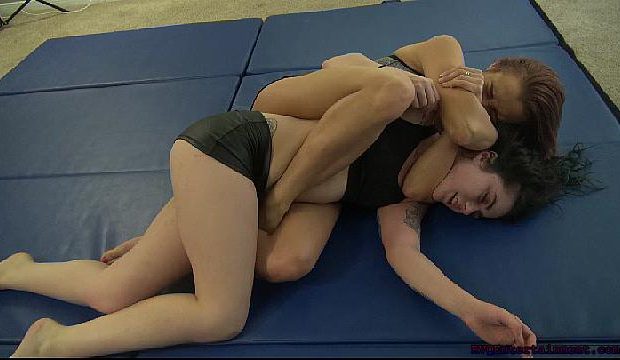 Synopsis:
These two short spitfires 

Remi

 and 

Kelly

 get it on in their first encounter with each other wearing exercise outfits. It does not take long for them to get real rough and hurt one another with taunts. Especially Remi who is known for her trash talking and insults on her opponents while beating on them. It was a back and forth battle between them until one gorgeous beauty gets the upper hand and lays down a 

PILEDRIVER

 and its over! 10 count pin and the winner gloats in victory with her foot atop the loser.

.
Video Information: Format:
MP4


Resolution:

1920×1080 PX

Length:

17 Minutes


Price:

$16.00 USD