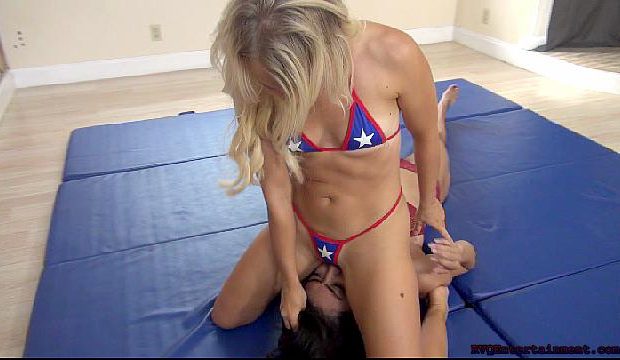 Synopsis:
Well Asma really got herself into some real trouble this time. She has pissed off many of her ex roomies and well now she has pissed off this Russian hottie named 

Mitra

. 

Mitra

 is not one she should have pissed off and so after 

Mitra

flips out and attacks Asma using some constricting headscissors to squeeze Asma silly she then immediately squeezes Asma using her sexy round Russian ass. Asma was totally covered by Mitra's pussy and ass most of the clip. While wearing one sexy thong bikini that showed off Mitra's sexy athletic body she switches back and forth to many positions hardly giving Asma any air. Finally after taking some suffering and used Asma is put to nap from too restriction of the air flow.

.
Video Information: Format:
MP4


Resolution:

1920×1080 PX

Length:

15 Minutes


Price:

$15.99 USD
Gallery Preview