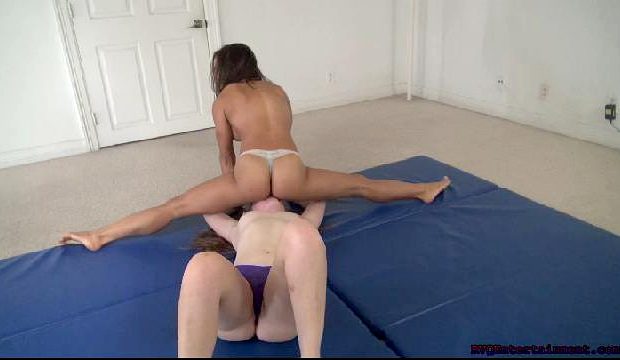 Synopsis:
These two just can't get along and go right into it with Misty taking the lead putting 

Chichi

 through her headscissors and then locking on several dominations on 

Chichi

. She even put her crotch on Chichi's beautiful face. With such humiliation as it was she strips 

Chichi

 and then gets striped down herself. Eventually 

Chichi

 is put to nap by Misty and pinned. Of course 

Chichi

 has to come back with her revenge and puts Misty through some of her own humiliation doing a split legged facesit squeeze along with various dominations. 

Chichi

 would not even think of forgetting her famous headscissors holds. It just would not be 

Chichi

 and in fact she makes sure she K0s Misty with a her well know reverse headscissors. She finally makes sure Misty is out for sure before going for a 10 count pin to gain her victory.

.
Video Information: Format:
MP4


Resolution:

1920×1080 PX

Length:

21 Minutes


Price:

$17.00 USD
Gallery Preview